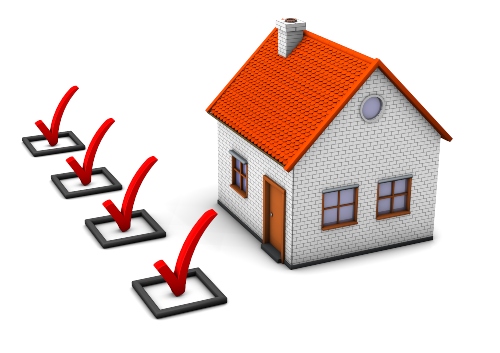 Do you plan on selling your house or condo? If you do, there are some common mistakes you need to avoid. Most people think selling a home is easy, but in an actual sense, home selling for first-timers can be incredibly time consuming and emotionally distressing.
The real estate market is hard to navigate, and most sellers simply tend to ignore many important facts and end up making a few costly mistakes. Here are some common mistakes that sellers make, and how you can avoid them.
Not Preparing for Selling Expenses
Sounds strange, right? You might wonder, you're the one selling, why you should incur any expenses! Here's why, typical upfront home selling expenses include repairs, agent commissions, simple fix-ups, home staging, inspection reports, painting, etc.
Failing to prepare for these costs will most likely undercut your home selling efforts. While some of these expenses are just a matter of choice, they could prove to be valuable investments that help you get lots of bids for your home.
Not Hiring a Real Estate Agent
We get it. Some home sellers think they don't need help selling. Others don't want to engage a realtor altogether simply because they want to avoid the agent commission fees.
This is a common mistake for many first-time sellers. Hiring an experienced real estate agent will make the process of selling your home considerably easier, faster, and can save you tons of dollars on top of your final selling price. Besides that, a realtor will help you avoid common and costly mistakes.
Setting an Unrealistically High Price
Most people fall to the temptation of overestimating the value of their homes. Obviously, as a seller, you want to maximize the return on your investment, but adding an extra $50K on your home's value when it isn't worth it will only make it harder to sell.
Unless there is a housing bubble, you might end up hanging on to your overpriced house because you aren't getting offers. Some sellers might want to start high to spark up a negotiation. However, some buyers are easily turned off by prices that are too high so they will move on to the next available option.
Selling During Winter
Homes, like other products, have seasons when the demand is high. During winter, the demand for houses usually slows down to a trickle. Even though the winter weather is still pleasant in Florida, many people are busy with social engagements, holidays, and family time. There are also fewer buyers in the market during the winter, so it's usually best to list your house when more people are looking to buy.
Not Dealing with Major Repair Issues
There's no faster way to put off potential buyers than showing them a house with a long list of maintenance repairs. It's even worse if you haven't accounted for them in the asking price and are still selling high. In all honesty, trying to conceal repair issues will do you more harm than good, so if you can make repairs before putting your home up for sale, that's usually best.
Hiring the Wrong Real Estate Agent
Hiring the right real estate agent will help you sell your home faster and at a reasonable price. However, getting the wrong person for the job could cost you dearly.
It's vital that you do thorough research before choosing a realtor. A good realtor should be well-connected with great reviews, conversant with the local market, and transparent in their dealings.

Need help selling your home in Sanibel or Captiva? Phaidra McDermott is one of the most trusted realtors in the area, and a lifelong resident of Sanibel Island and an established real estate expert. Connect with Phaidra today!